Hi and welcome to my new updated website I wish you all a very happy 2016 . I hope you'll find the site easy to navigate and enjoyable to view. A huge thank you to my lovely, talented and very patient partner Andrew for putting all this together. You are amazing. If you have any comments or queries please contact me via my contact form, I'd love to hear from you.
I'd like to thank Marie, my delightful Japanese agent, who has set up a site to represent my work in Japan.
Since I last posted I was lucky enough to be part of an exhibition in Kyoto, Japan. Marie was responsible for my participation. Thanks Marie.
The theme of the exhibition was winter, so I painted 5 small works on paper. Here's one of them: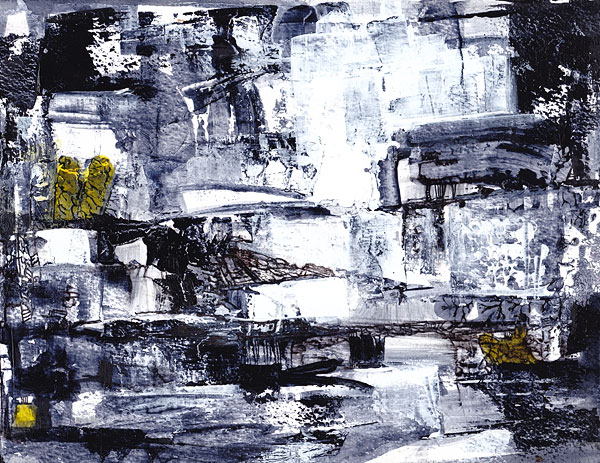 Next time I exhibit in Japan I hope I 'll be able to be there in person.
Andrew and I decided to do a little collaborative project so I painted some watercolours and he then manipulated them. We thought they looked pretty cool that they'd look great on duvets and so they're available now in the shop. We ordered one recently and the quality is really good.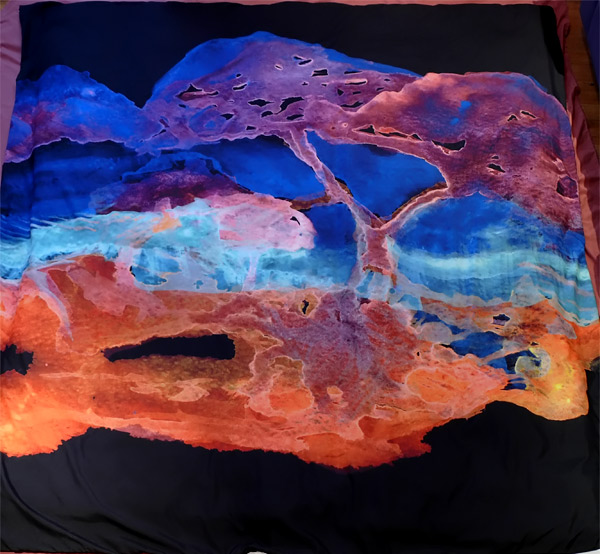 I'm currently working in various formats and have several paintings on the go which I'll be posting a bit more regularly, now that the new site is up and running.
I hope you'll visit again to see what I'm up to.