The sun's out again yay. The gesso has finally dried. So a new WIP for a new year.
This painting is heavily influenced by the pastels. I've used the acrylics almost like watercolours using thin washes of colours.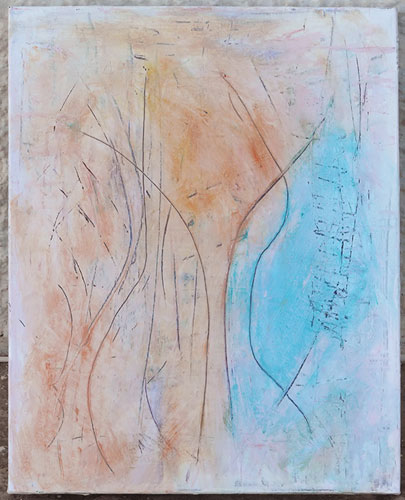 The graffito was really satisfactory to do. It released a lot of pent up feelings, so all in all I'm happy with this so far.