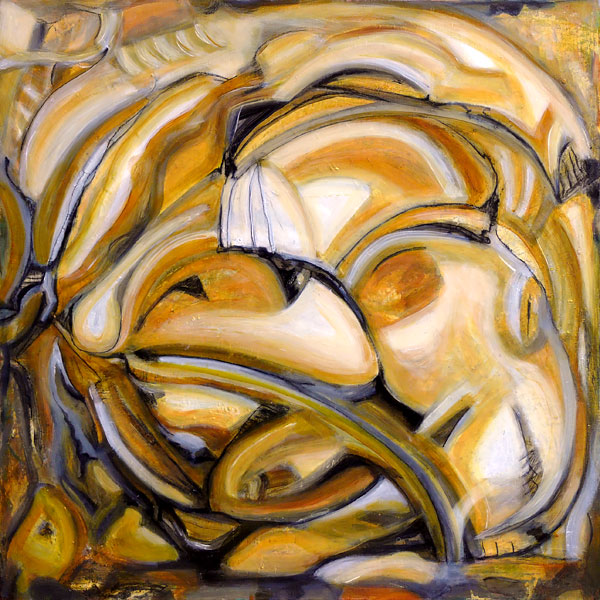 This is quite a curvy painting for me. It's odd actually but as I was drawing the brush across the canvas for one of the first lines,
I had a really strong flashback of creating the same curve in a life drawing class which I'd taken a few years ago. Just goes to show
that nothing is really forgotten.
I've also mananged to put on a couple of kilos since the op. - hurray - so I'm feeling a little curvier myself ha ha