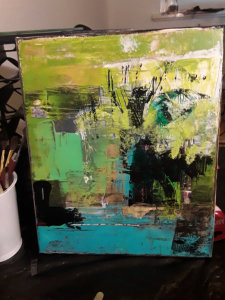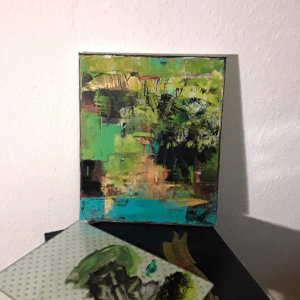 I was like a kid with a birthday yesterday as thanks to my good friend Rach and the very prompt delivery of boesner I finally got my hands on my beloved acrylics again. Yay. (going into boesner in Hamburg Altona as an artist reminded me of going into a sweet shop as a kid - sensory overload)
So I went to work straight away, the top 2 pics are wips and the bottom is the finished painting.
The title is - Into the Green, it was inspired by all the amazing greenery that surrounds my new home town of Hamburg.
Somewhere along the way I decided to turn it around. Here's the result:
It's great to get my hands on palette knives again. I like it so much that I've started on another couple so it may turn into a series.