Thought you might like to see some of the progress shots from my recent painting. This is 100x100 acrylic and charcoal on canvas. As I've been working on smaller canvases due mainly to space constraints, this large canvas was an absolute gift, one where I  could make large bold strokes and swipes with the knife and a window squeegee at one point, fun stuff. Anyway I just enjoyed the process until an idea began to emerge and then I ran with it.
So here are the beginnings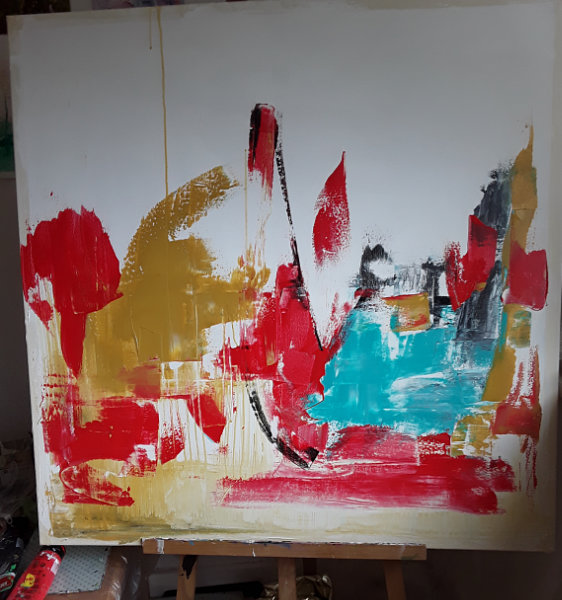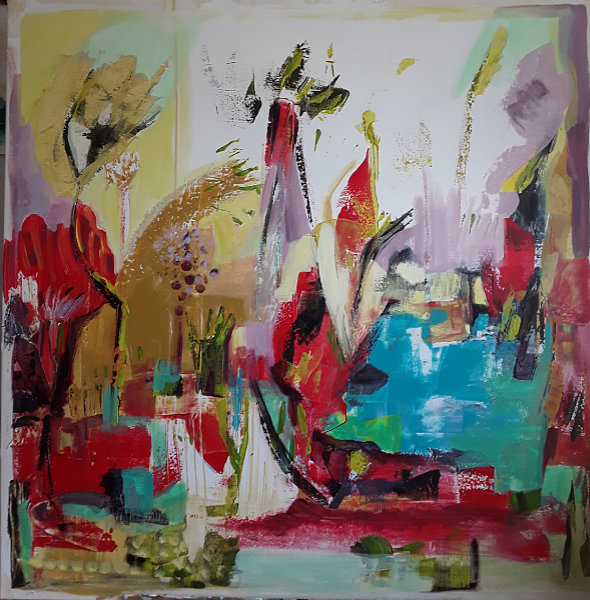 Then as you can see a change in the piece, taking out most of the brighter colours and starting to paint something altogether more muted
I got stuck at this stage for a while as there were a couple of bits I wanted to retain and I couldn't see my way past them
detail shots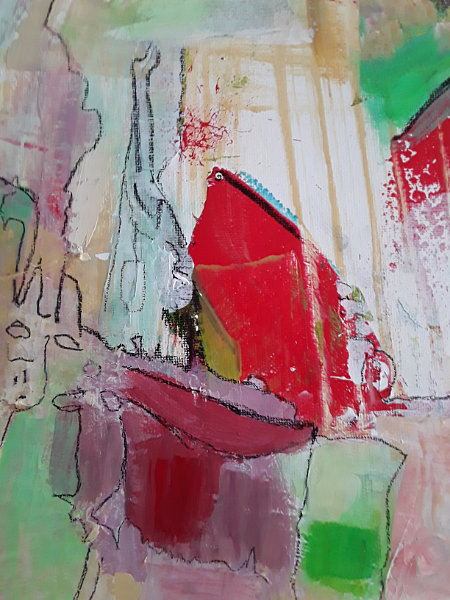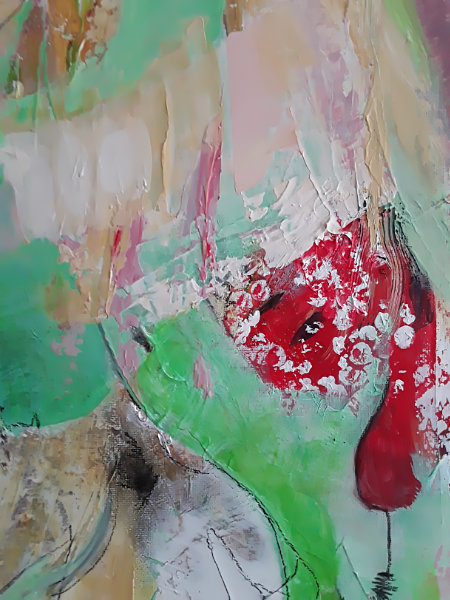 Here is the final painting.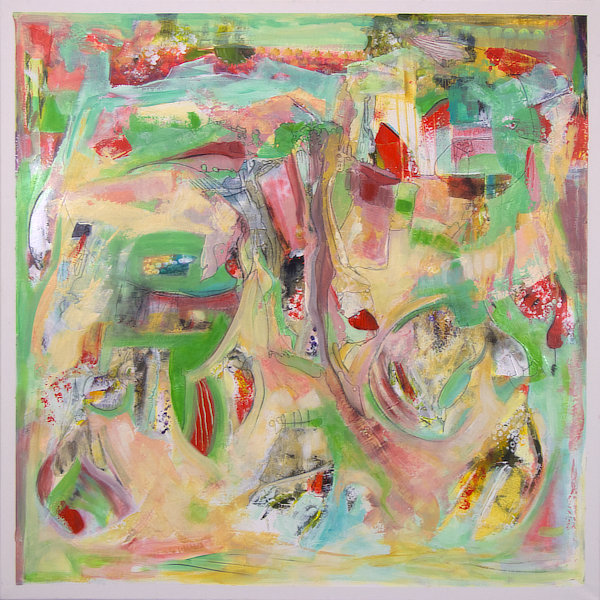 I hope you enjoyed seeing the way that I work. I'll try and remember to take more shots as I go along, or who knows maybe one day a video ha ha