There are paintings which almost paint themselves, by which I mean I prep the canvas
select the first colour, load my knife or brush and when I look up again several hours have passed
and I have at least the base of the painting sorted in my head and on the canvas.Usually a tea break follows.
Then there are the others ..... one of which I'm working on now - well I say working, actually what I'm mostly
doing is staring. This painting was was started a while ago, I had an idea which I started to paint then
realized that it really didn't work so knifed some white over it and sat and stared at it for a while.
I've laid down another couple of colours and am staring again - it's quite frustrating cos I can almost
see what I need to do - almost, but not quite. Hmm maybe some wine would help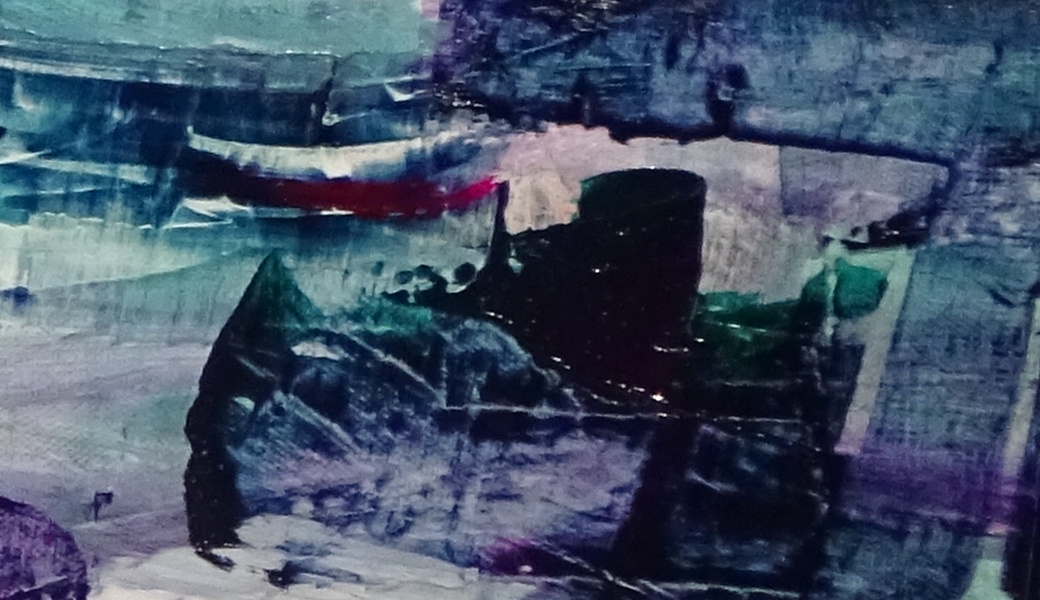 A detail - which may or may not be changed - hey ho