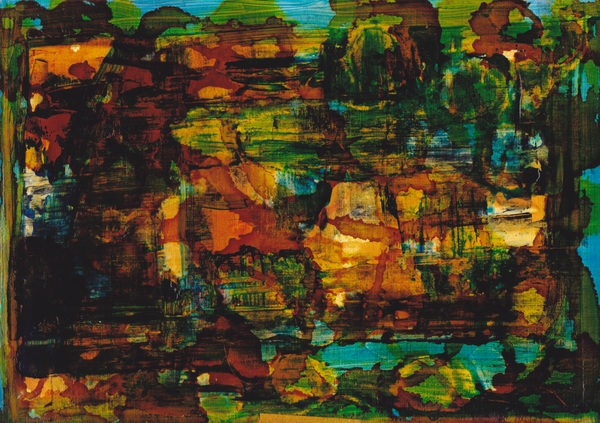 Here's another from today. On paper, this is acrylic and inks.
Totally different, I know. Actually it's one of the things I really enjoy about
working on paper, I seem to explore different working methods.
Looking at this paintng together with the previous one which were
worked on simultaneously I can see the balance that they bring me.