Well, things are continuing apace as they say. It's now 7 days until the inauguration.
My partner Andrew has made a 3d version of the exhibition space, which has been invaluable.
To be able to move the paintings around and decide on a format for a painting without leaving the comfort of my studio is a real boon, it's not only saved  time but it has meant that I can see exactly how things will look and so when we hang the paintings it should be quick and stress free
.
All I have to do now is find something to wear - that'll cause more stress than anything else. 
 Room1: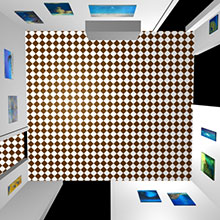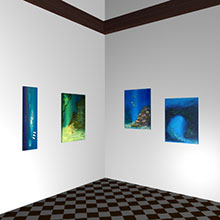 Room2: