At the Exhibition at Palazzo de Piro, Mdina, Malta
Here are some photos from my last exhibition. I was quite surprised at how well the colour of the walls complimented the paintings.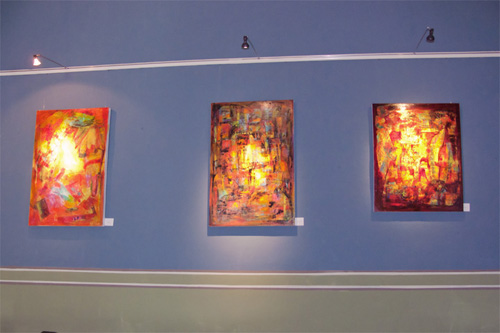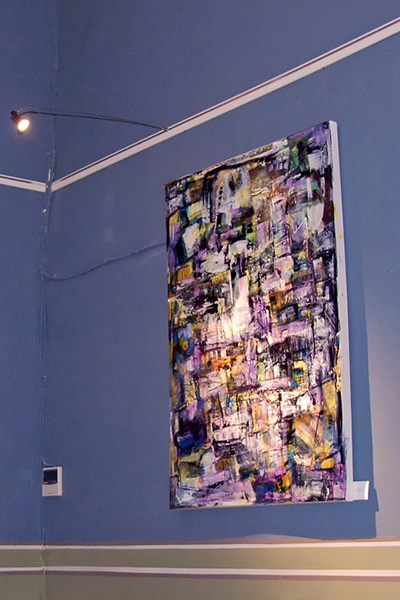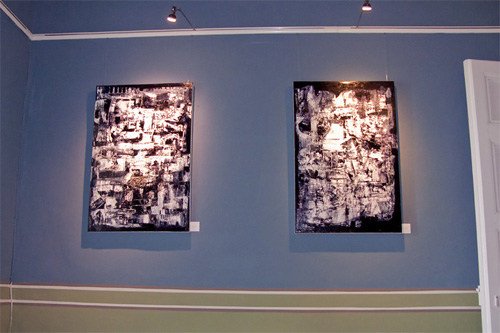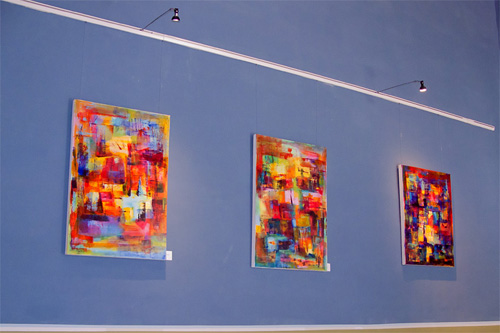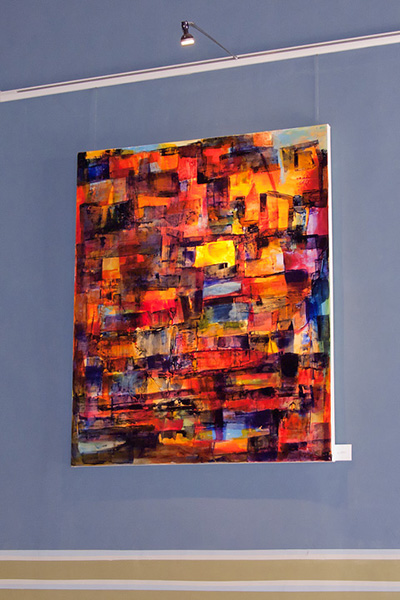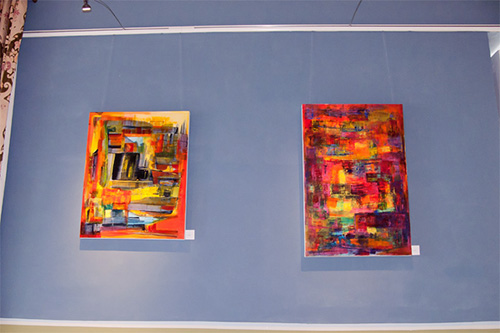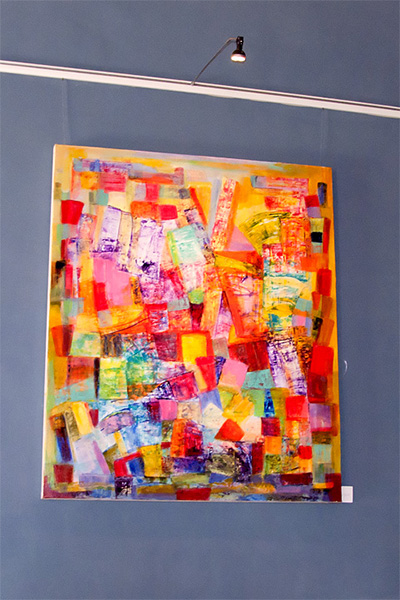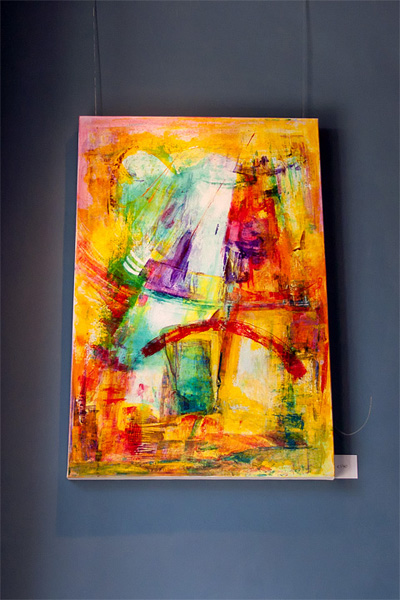 Exhibition at Palazzo de Piro, Mdina, Malta
It's been ages since I posted anything, one of the reasons is because we moved to the lovely little town of Mosta, and the other reason you can see below. I've been preparing for this exhibition for a while now and will be hanging it on Friday morning ready for the opening on Friday evening.
These are close ups a  of a part of two of the new paintings that will be shown.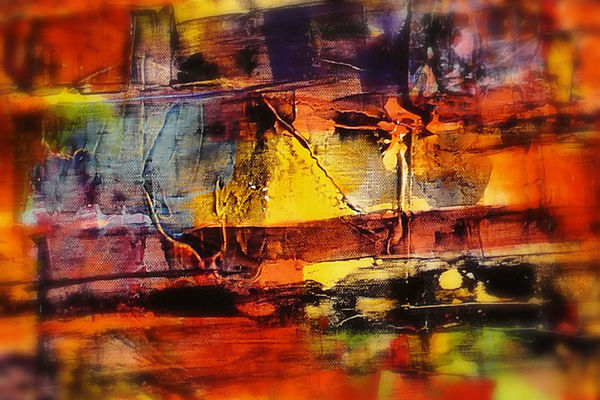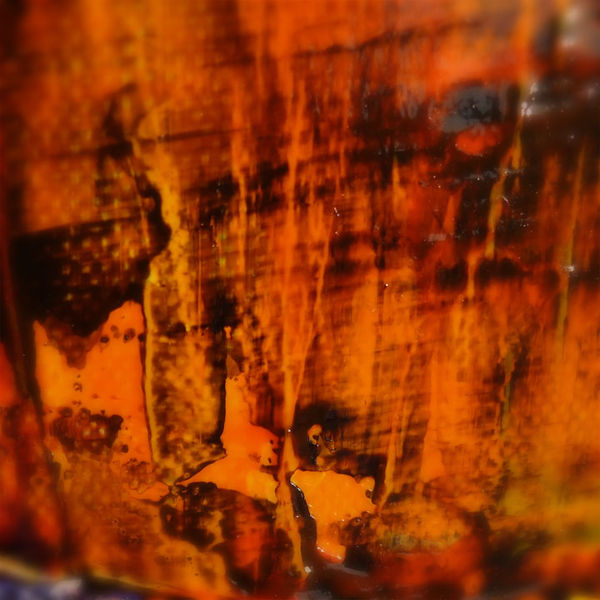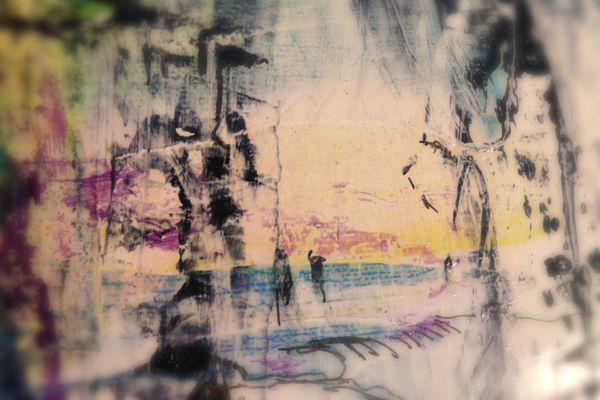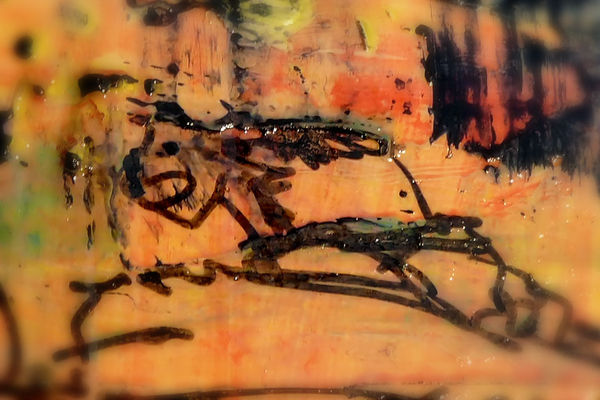 and this is me putting my foot in it. Newt time I'll move the palette before standing up haha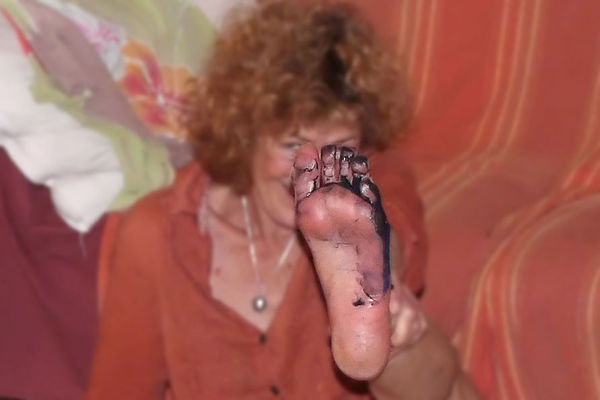 This is the reaction to the black and white paintings, hits of pure exuberant colour.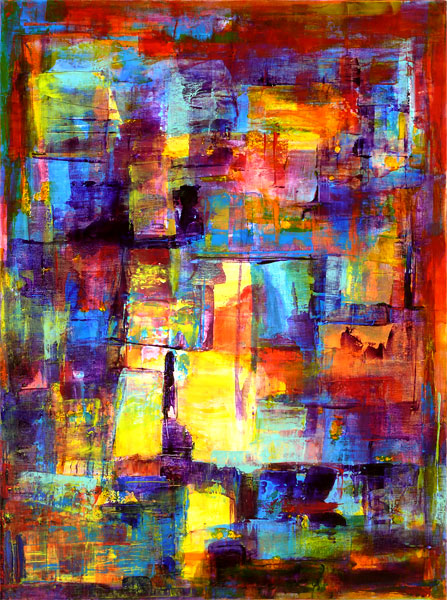 Obsessions, - we all have them, these became mine. Actually they were a reflection of the grey world that I seemed to be inhabiting for a while.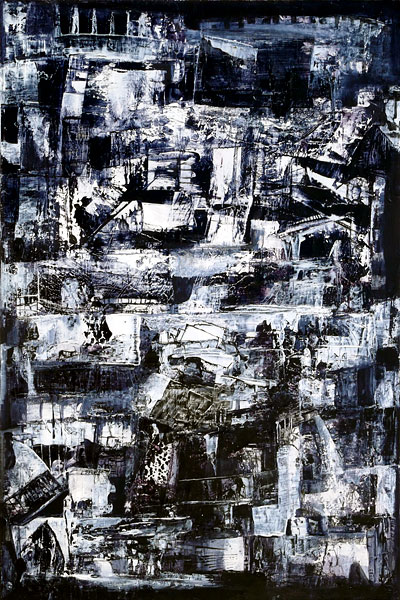 and maybe here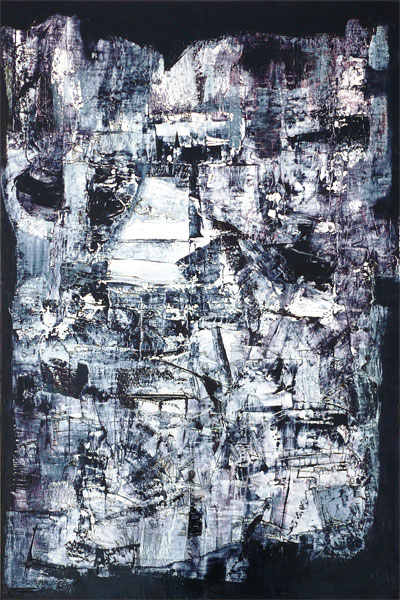 This is the first of 2015 - it's not quite finished yet, a little tweaking needs to be done, but I wanted to share it anyway. I hope everyone had a great New Year and wish you all a happy and successful 2015.