This is the next in the current series using the same palette and technique. This is the most abstract of them all so far. As usual with these there are many many glazes, and with the drying time between each glaze taking longer now that the rainy season is upon us. they take a while to complete. I've found that this technique is contemplative for me, with some cool music on the Walkman I'm happily away for hours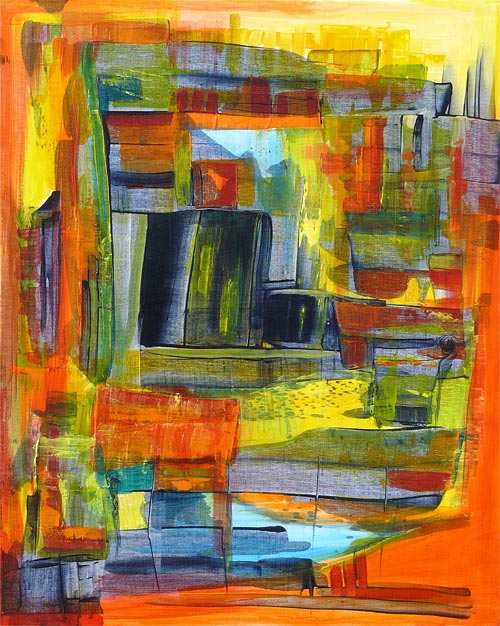 The rain has been lashing down today, great storm clouds have hovered and dumped their loads, cleaning the air and rushing down the streets in torrents.It's also started to run in under the window in my studio, before I noticed it. it ruined a canvas board painting and an entire sketchbook. Hey ho - so this is an ode to my small ruins. Charcoal on paper.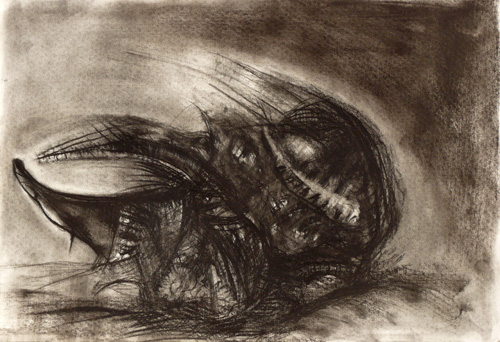 Its been a while since I posted, summer got in the way, but I've been working on my current series. I've used the same palette for the last eight or nine paintings, I've just used them in different ways.The painting underneath is called shattered, it's meant to show that humans seem to be less important than buildings and that we get lost surrounded by the urban jungle that most of us call home. This one is on smooth untextured canvas, with so many glazes that I've lost count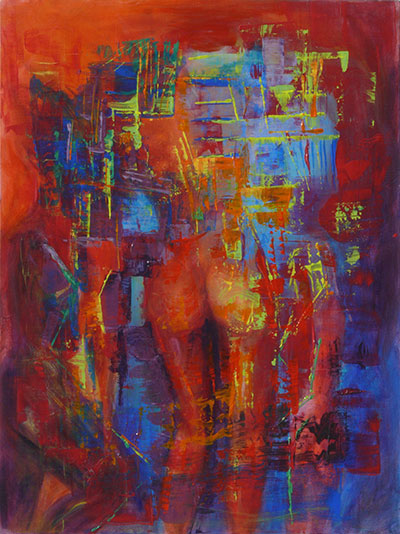 The one has no title yet. It's on heavily textured canvas,again with many many glazes. When I look at it it makes make think of coming out of the dark and looking for the light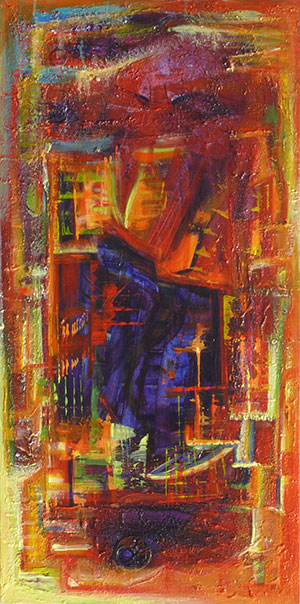 Studio May 2013 and 10 years ago
Thought you might like to see some studio shots, I'm lucky that I now have a decent sized studio with lots of natural light. I don't have an easel, but use a plastic table or an old computer casing and the rest of the time I work on the floor.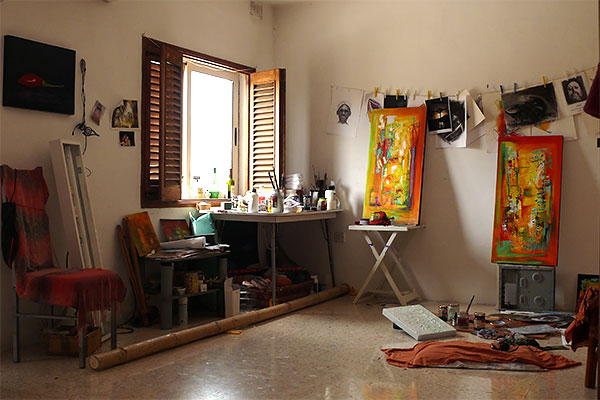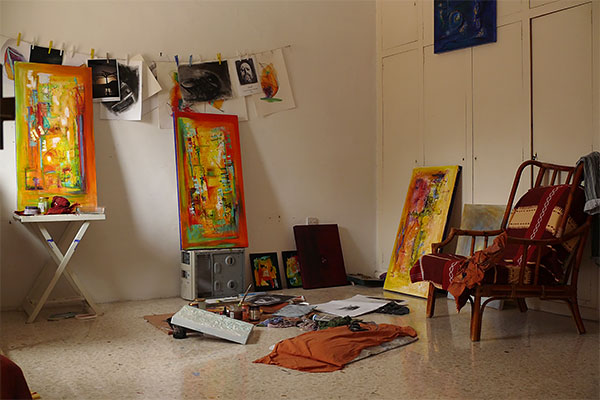 This is the space that I worked in when I lived in Malaysia, as you can see I had to wedge myself in between the bed and the cupboard, which of course is why I appreciate what I now have to work in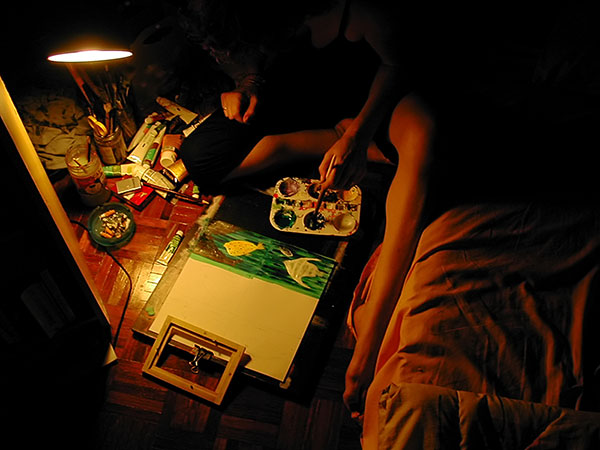 Here's the latest hot off the floor (I don't have an easel) ha ha.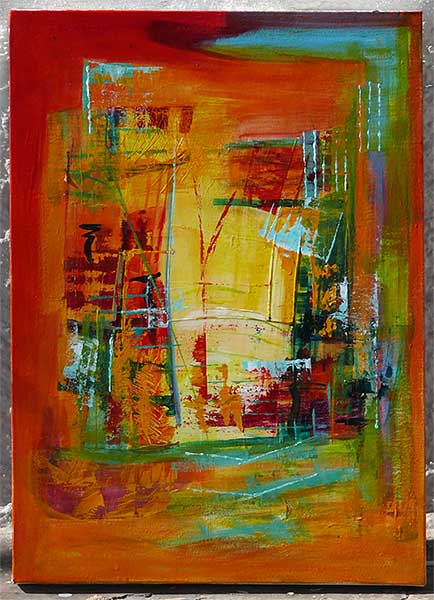 It's 50 by 70 cms acrylic on deep edged canvas and is for sale for 250 euro , Andrew is setting up  the buy now buttons on the gallery but until they are finished if you'd like to purchase this or any of my other paintings just leave me a message. Thanks