The Bieganski Exhibition MCC, Malta. Well, tonight's the night, I'm really  pleased to be one of the participating artists. Here are a few photos  of setting up that I thought you might enjoy seeing. If you're in the area why not pop in and have a look for yourselves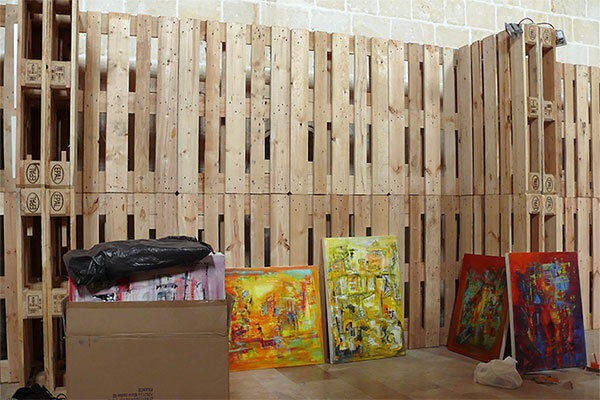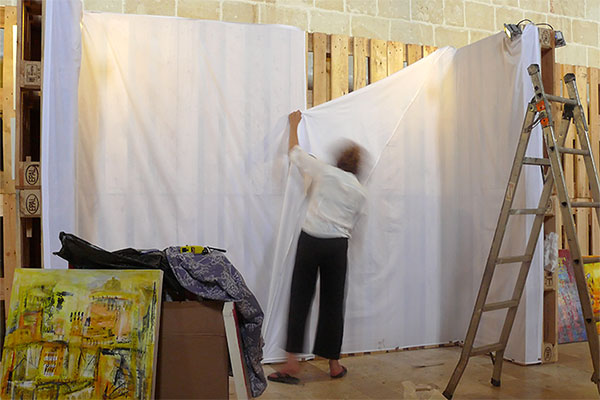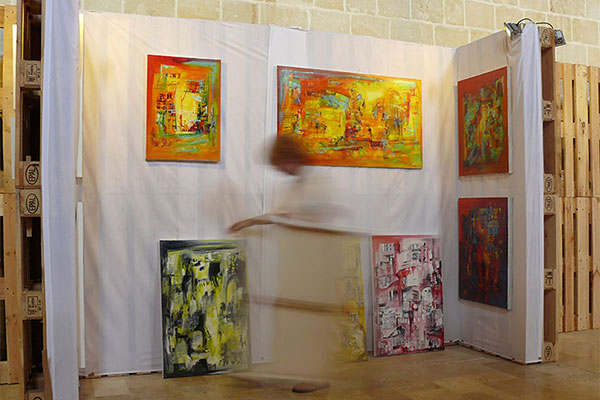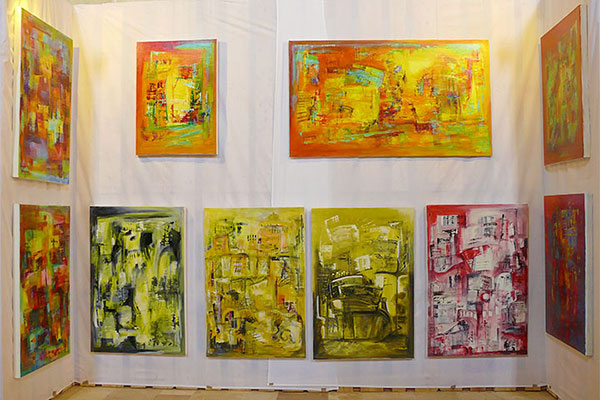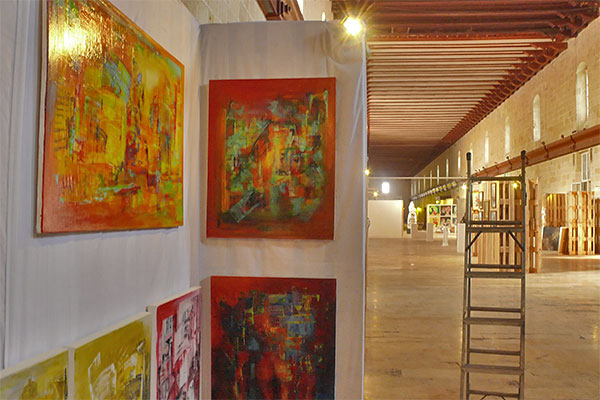 Roses for Mum. I rarely paint flowers, as you'll know if you have visited  before, but she loves flowers and doesn't understand abstracts and as her birthday is coming up I put away the big palette knives and got out the teeny  brushes and painted this. Actually I enjoyed it (not enough to swap what I usually do haha) but it was good practice, almost like trying a new discipline.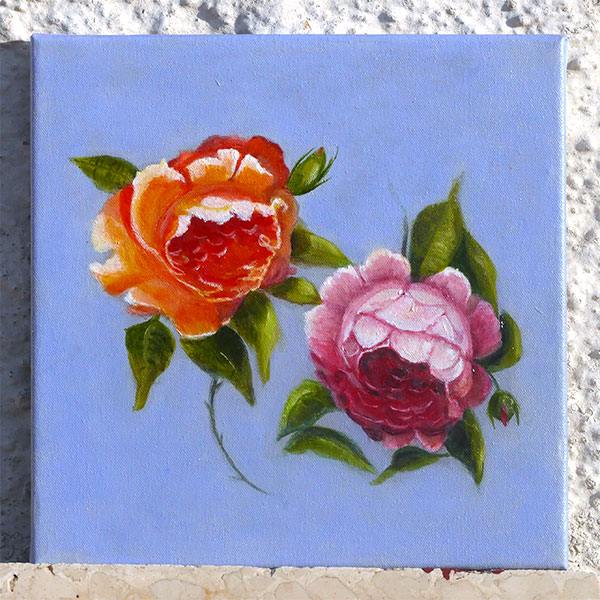 What I Saw When I Came Out Of The Water
Afternoon everyone (or should I say anyone haha)I'm never sure whether or not anyone actually visits (yes I know there are stats etc but it's not the same as having feedback or comments.
These two paintings are the last two that I've painted for an upcoming exhibition. Inspired by a morning swim, actually I'm wishing I was in the water now, however no chance today. Anyway I hope you enjoy these. Both 60 by 90cms
A slightly less saturated palette, still using the same colours and glazing techniques,been thinking a lot about time lately and this is the result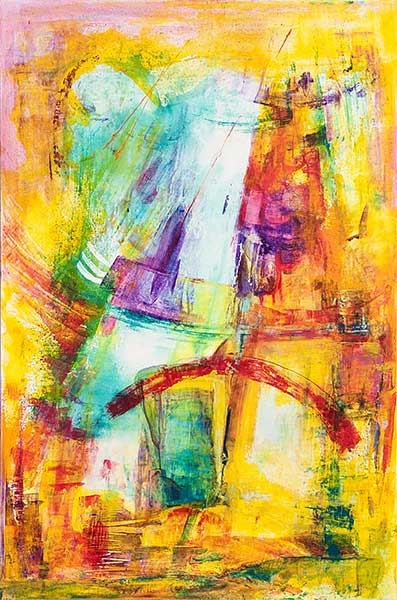 This painting has been through so many ugly stages and has been such a struggle for me to balance that I'm pleased to actually be able to show it. I thought so many times that I'd gesso over it and start again but every time I reached for the gesso I seemed to be forced into making another glaze, taking my big palette knife and attacking the canvas. so this is the reason for the name.