The latest of the reduced palette series, this time with black white and medium yellow.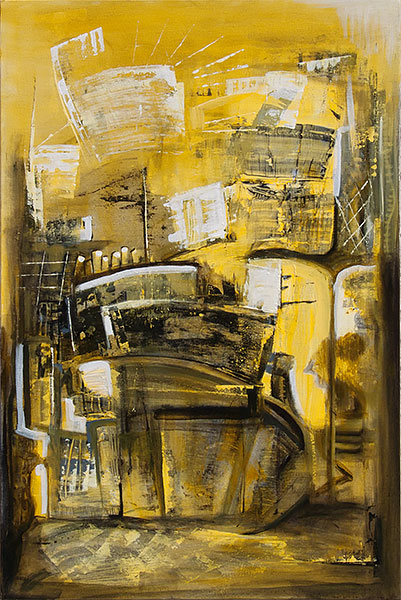 and black white and transparent orange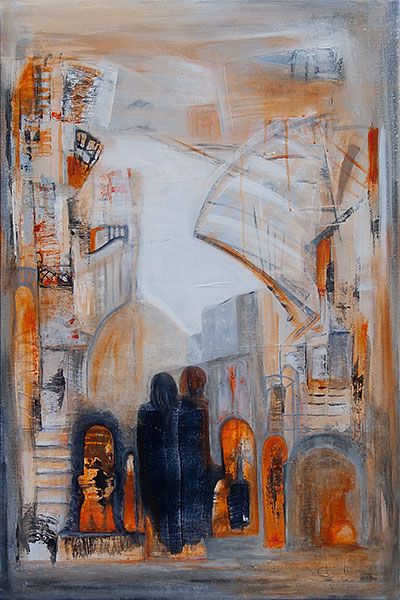 I was having a little tidy up the other day and realized that most of the caps for the acrylic tubes had disappeared, bearing in mind that I'm somewhat tardy when it comes to cleaning up after myself I didn't think too much about it, but just started to paint. The dog arrived and had a mooch around the studio and as I stepped back from the painting, tripping over the now prone dog in the process, I could hear him crunching on something - yep you've guessed it, it seems that he likes paint caps as a snack.
For those you who have seen my work before, you'll know that my palette has generally been very colourful. For that reason I decided to paint using a limited palette - in this case  black, white and lemon which has been pretty interesting as I've had to think a lot more about light and shadow. Enjoy.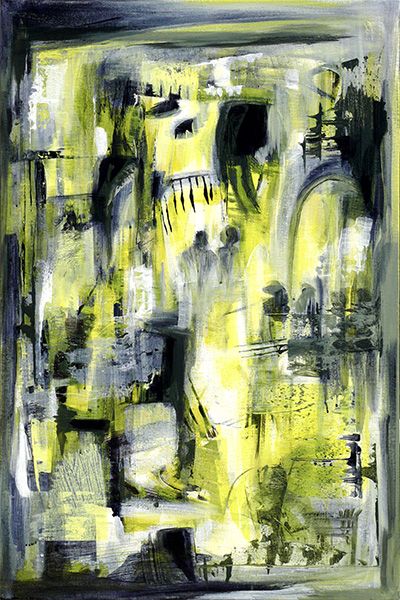 Had a studio tidy up - much needed and overdue anyway I came across these  lurking behind some of the bigger canvases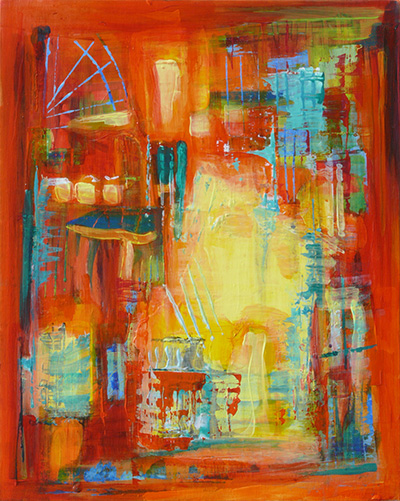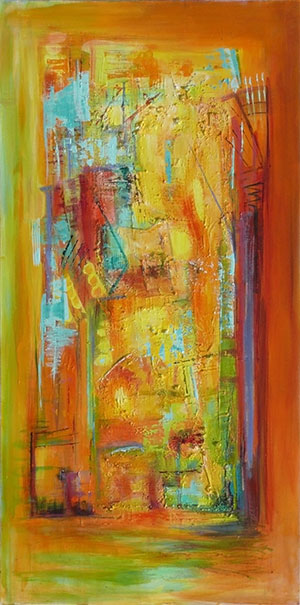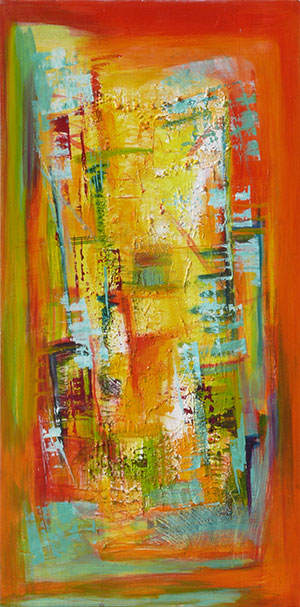 Hi and a Happy 2014 to you all. For those of you who have visited before - thanks and welcome back and for those who are here for the first time - welcome.
This is the first one of the year, I'm planning on doing a lot more this year so watch this space. It's 100 by 50 cms and is available for sale, as are most of the works in the gallery. If you have any queries I'd love to hear from you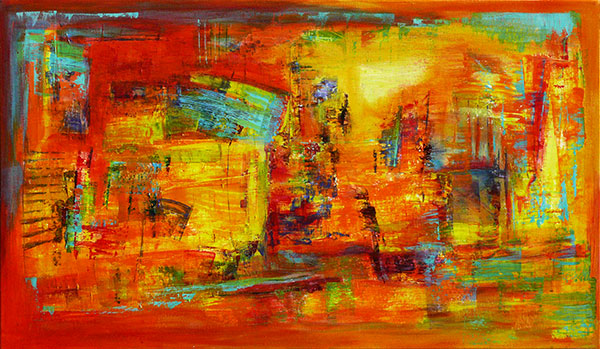 This is the next in the current series using the same palette and technique. This is the most abstract of them all so far. As usual with these there are many many glazes, and with the drying time between each glaze taking longer now that the rainy season is upon us. they take a while to complete. I've found that this technique is contemplative for me, with some cool music on the Walkman I'm happily away for hours