As the studio spring cleaning is finished and everything is looking tidy and organised, I thought you might like to have a little peek (More pictures in the Biography/Studio section of the site.)
Best to see it now because it won't stay this way for very long. It's a gorgeous sunny day today, so ideal for taking photos.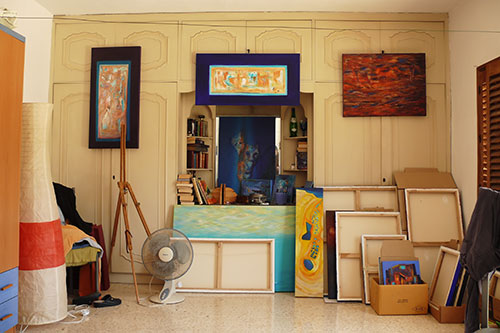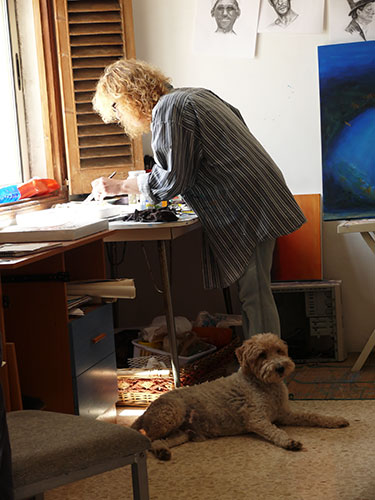 Here's our boy Ralphy, lying in his favourite position, directly behind me. So that I can trip over him, every time I step backwards.