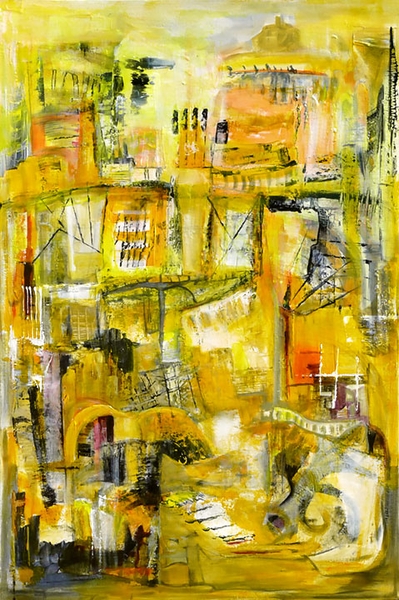 Hey there to anyone reading this. Thanks for popping by.
I haven't done much painting in the last few days - well I've started quite a few,
scrapped a couple of howlers and sweated and sworn in the heat haha. Humidity has been at 80 odd percent
- too hot to lift a knife hahah. Besides which I'm setting up a new shop which is taking time and patience
not good with either.
So I thought I'd show an older painting.
It's called Storyboard - inspired by the storyboards used in filmaking.
It's 60 by 90 cms and is still available